Since 1979 Jason Pallas Landscaping, LLC has provided the Grosse Pointes with quality, affordable landscaping and lawn care. We have worked in the Grosse Pointes for almost 30 years and served thousands of satisfied customer. Our longevity is our strongest testemonial to our standard of service and commitment to our customer satisfaction. All of our employees are trustworthy, well screened and dedicated to our greatest asset - a happy customer. Unlike many companies, the employees we send to your property are well trained, professional, experienced and most importantly honest and reliable.

Our company is large enough to be professional - but small enough to be personal. Our workers are all long term employees. We don't send different employees to your property every week. Our employees know your property. They know your personal preferences. They know how you want your property to look - because it's their job. Most importantly, the owner, Jason is a hands-on owner who is on a crew, in the shop and on the job every day. His constant supervision and crew training is your best guarantee that you will recieve a quality job every time.

Jason Pallas Landscaping LLC serves both residential and commercial properties. We provide a full spectrum of outdoor maintenance and landscape services. Some jobs are too big - but no job is ever to small.
Don't trust your landscaping to anyone with a lawnmower. Jason Pallas Landscaping, LLC is licensed, insured. We offer a wealth of experience and expertise at an affordable price.
Call today for a free estimate! Most estimates are given the same day - all are given within 24 hours.


Call Us At : (586) 752-5492




Going Green

:
At Jason Pallas Landscaping, we believe in doing our part to reduce our carbon footprint and reduce landfill waste. So, at JPL nearly 100% of the compostable waste that we collect is used in our organic composting facilities in Armada. Your yard waste is turned into usable composted topsoil and organic fertilizer to help run our organic farm. Other companies dump your yard waste in landfills - using up valuable space and wasting resources. At JPL we believe a better tommorrow starts with a more responsible today.

Going Green in '09
- 100% of our Yard Waste is composted with horse and farm manure/ wood based animal bedding on our Organic Farm in Northern Macomb. It is then used as organic fertilizer or shipped to a facility Flint - where it is used as an alternative fuel source to produce electricity for over 100,000 residential homes in SE Michigan.
* Lawn Care * Flower Beds * Gardens * Clean Ups * Ornamental / Hedge Trimming*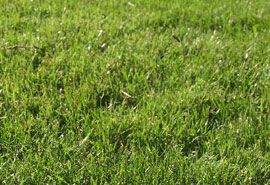 <

web counter code